I am kind of obsessed with Etsy. It has turned into so much more than when I first opened my shop in 2008. You can seriously find anything you are looking for there, and much more! The only drawback is that you will probably find much more than you are actually looking for.
Earlier this month I was looking for some cute Valentine's Day Photography Props and I came across Masterpieces of Fun Art. I immediately contacted her because I fell in LOVE with this pink, red, & white heart chunky necklace.
When I come across items that I love, sometimes I offer to "trade". Trading is actually getting very popular on Etsy, and I love doing it. So, all of my items are trade friendly! Simone was awesome, and immediately willing to trade this necklace for some graphic design work for the same price point.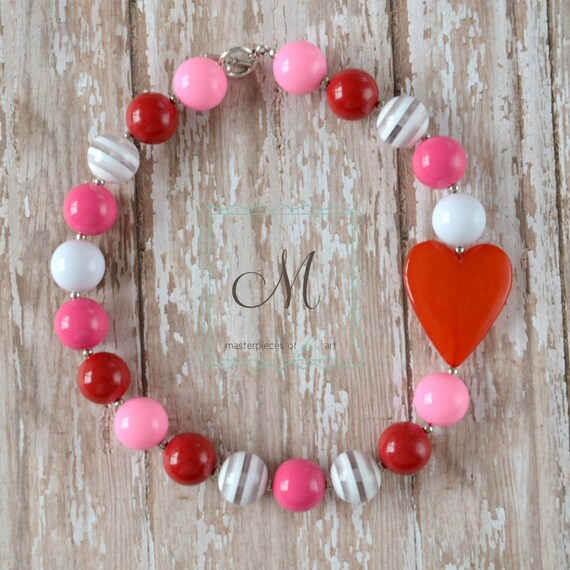 My daughter LOVES this necklace. She learned out to take it on & off immediately. Thank you so much for the trade! Now my daughter is modeling this necklace in her shop!
P I N I T We just received her new St. Patrick's Day necklace too, so stay tuned for modeling pics of it!